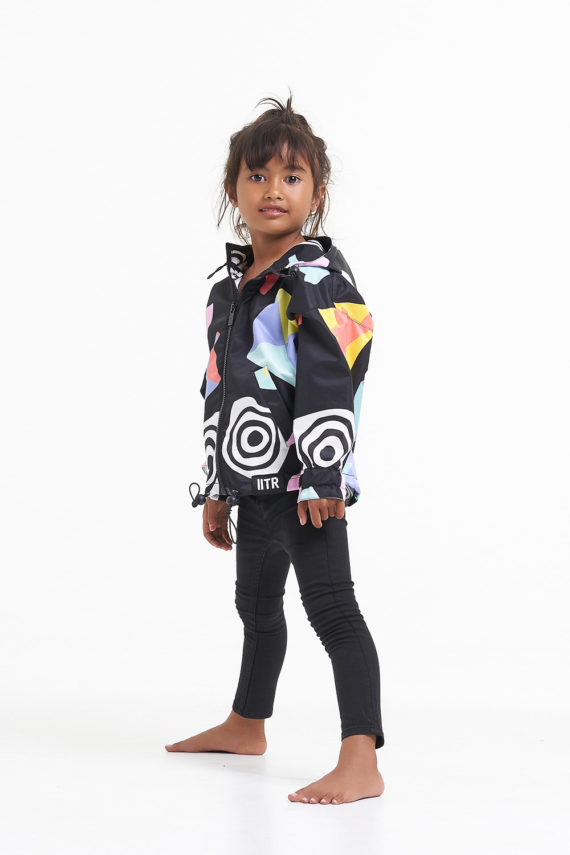 MINI PHOENIX
£65.00
Our MINI PHOENIX happy jackets are made from recycled plastic. In doing our thing, we keep a bit of plastic away from the dolphins.
The recycled plastic fabric we use is called RPET. RPET stands for recycled polyethylene terephthalate, or recycled PET. PET is a strong, durable and recyclable material that is used for single-use plastic soda & water bottles.
We take old bottles and single-use plastic and turn it into fabric in order to reduce the amount of waste going into landfills and our oceans.
When you purchase an INSANE IN THE RAIN jacket you help reduce the unnecessary production of virgin plastic rain jacket fabric and simultaneously, upcycle from 17 to 23 plastic bottles that would otherwise roam our oceans. Also, your INSANE print helps by spreading awareness and getting the message out in the world to refuse single-use plastic.
| | | |
| --- | --- | --- |
| SIZE/CM | 1 | 2 |
| SLEEVE LENGTH | 42 | 56 |
| BODY LENGTH | 46 | 63 |
| CHEST | 38 | 54 |
| LOOK | BABES | KIDS |
| BOTTLES RECYCLED | 9 | 12 |
The jackets can we worn regular fit or oversized even on mini people
Both size 1 & 2 have velcro adjustable sleeves, so as our mini people get bigger they can grow into their happy jackets over a number of seasons playing in the rain
Size 1 is for babes around ages 1-4; depending on how much mushy broccoli they eat
Size 2 is for kids around ages 5-10; depending on how much solid broccoli they eat
Generally broccoli is a good idea
If in doubt about the goodness of broccoli or if you need some advice on sizing, drop us a mini message: [email protected] 🙂